Share Your Story- Susie Q's Kids Remembrance Beads/Story Starter Key Chains
Show your support, our remembrance beads -story starter key chains enable us to place comfort bags in the hands of a child.
Place your beads on your purse, bag, backpack, shirt, whatever is easy for you. When someone makes a comment about it, it is your chance to share your story. Assign a story to each bead and charm, then when someone makes a comment. Tell them of the importance of the bead and share one of the stories (98% of the time they will share a story as well). Weave your past and stories forward.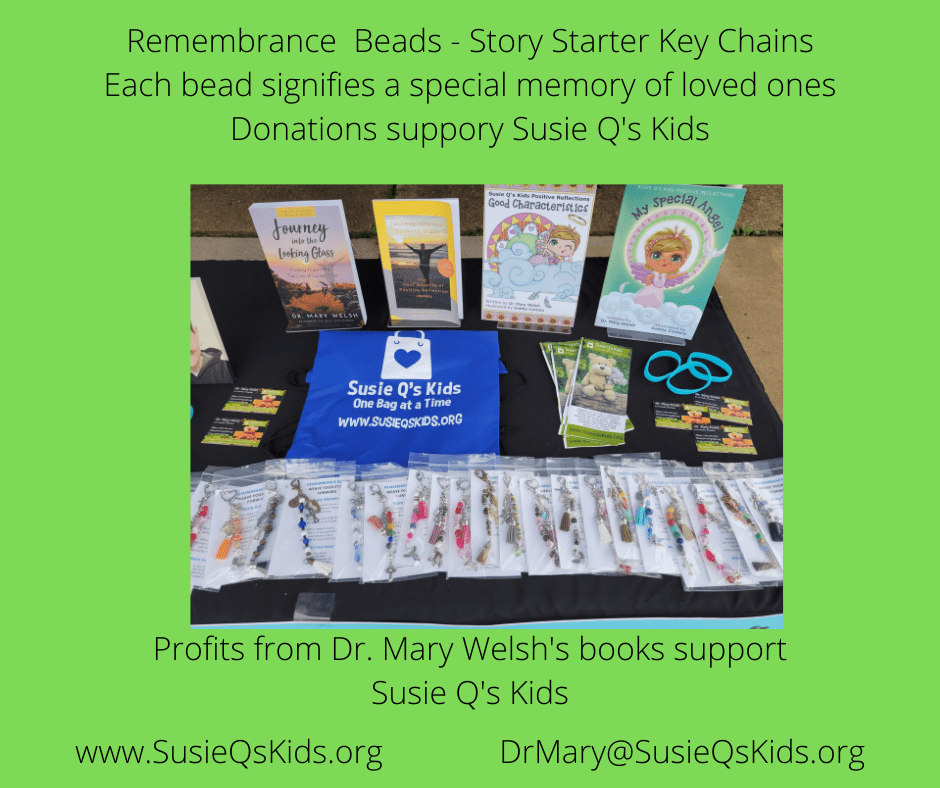 Find out more about our outreach: https://susieqskids.org/
Learn more about Dr. Mary Welsh: https://drmarywelsh.com/